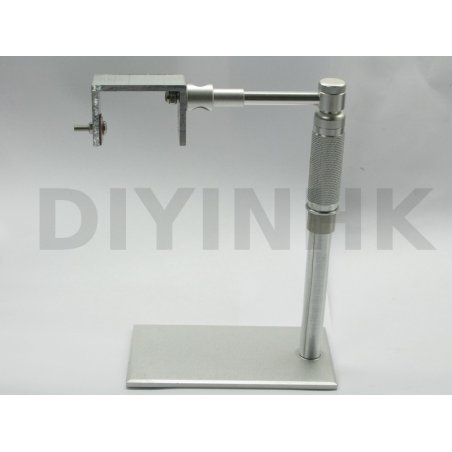  
Aluminum Stand for Modification Lifecam Studio 1080P USB Microscope
Aluminum stand has more unnecessary machine mark than normal, it only affect outlook and not affect usage. Discount at lower price for sale, limited quantity
This is Aluminum Stand with precision height adjustment for Modification Lifecam Studio 1080P USB Microscope
Please read the image for installation instruction and tips.
For normal usage, the mounting head should be position as shown in the image for focus on the table. The lifecam is higher and it will focus above the table if it is rotated to other angle.

The stand has more unnecessary machine mark than normal. It only affect the outlook and not affect usage. Discount at lower price for sale, limited quantity.
Customers who bought this product also bought: