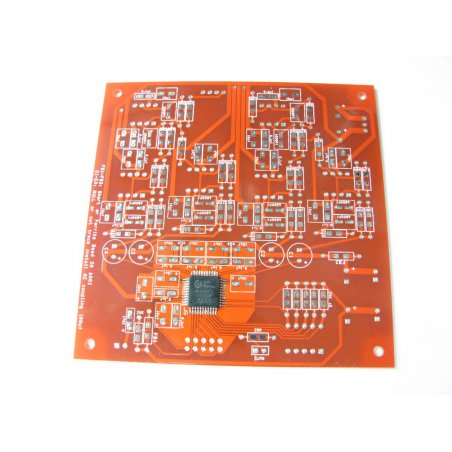  
AK4399 32bit Audio DAC PCB kit
AK4399 is the flagship DAC from Japan AKM semiconductor Inc., it has many well known ADC and DAC chips in the professional audio recording market.
This item includes our latest verison PCB with AK4399 chip soldered, no other component included.
The second photo shows an example connection with our USB to I2S PCB and output to our headphone AMP, the middle DAC board can be ES9018(GREEN) PCM1794A(BLUE) or AK4399(RED)
The third photo shows the newest PCB version uses the latest 1229 batch code AK4399 DAC chip and improved layout with shortest trace to the major decouple capacitor
All component are layout with hybrid soldering pads for thru-hole and SMT component to increase diyer flexibility.
The schematic and BOM is printed directly on the PCB for diyer easier to assembly.
The top layer is a solid ground plane and it follows the official demo circuit for ultimate audio performance.
It is a product for diyer to enjoy, there are unlimited possibility.
The PCB layout and circuit is improving from time to time, latest version of the PCB will be shipped.
AK4399 datasheet and official demo circuit is available to all buyer.
http://www.akm.com/akm/en/file/datasheet/AK4399EQ.pdf
This item is in limited stock, buyer can buy three pcb kit each time. Please contact us if you want to buy more than three, thanks.
Data sheet
Length

100mm

Width

100mm

Thickness

1.6mm
Customers who bought this product also bought: