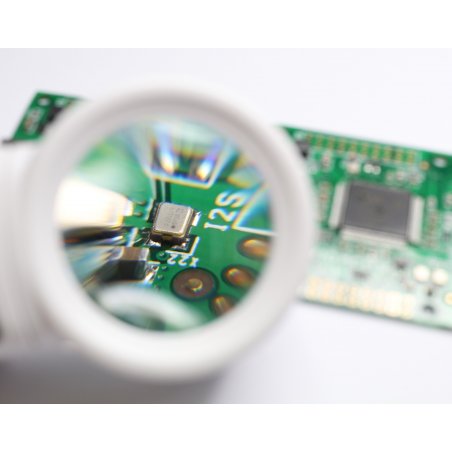  
The best handheld magnifier to read tiny small IC w/LED
5 STAR***** (DIYINHK reviewed and tested)
After tried many magnifier in the market, this is the best one suitable for reading the word on the tiny oscillator and small IC. The word is extremely clear to read.

Feature:
1) optical grade magnifier (not cheap green colour glass)
2) high quality white LED, the colour temperature and brightness is comfort to view.
3) light weight only 87g include the battery

4) powered by 3x AAA Batteries (Batteries not included)
5) compact size ~150*45*35mm only

*Don't ask me the magnifying ratio, it can be changed depends on the object, magnifier and eye distance. This is the best handheld magnifier to read word on tiny small IC.

Customers who bought this product also bought: