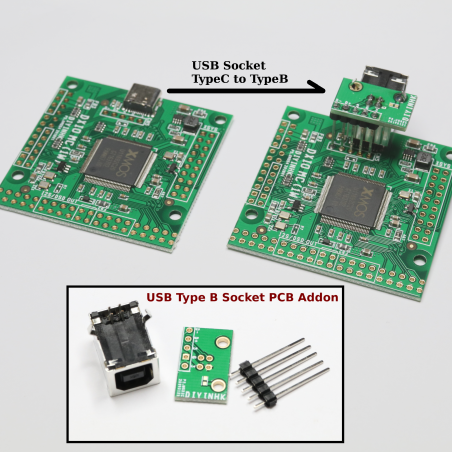  
USB Type B Socket PCB Addon(from Type-C)
High quality MOLEX USB Type B socket
Gold plated PCB
This Type B USB socket PCB addon is designed for user need to use the old Type B USB socket on our new XMOS PCB with Type-C USB socket.
Usage instruction:
1. Solder 5pin to the XMOS PCB as the item image.
2. If firmly is needed, Solder the metal shield of TypeB and TypeC usb socket together.(high power soldering iron with high heat capacity soldering tip is needed as the metal shield can dissipate the soldering iron heat very fast) Hot glue gun can also be used if the current soldering iron do not have enough power.

Customers who bought this product also bought: