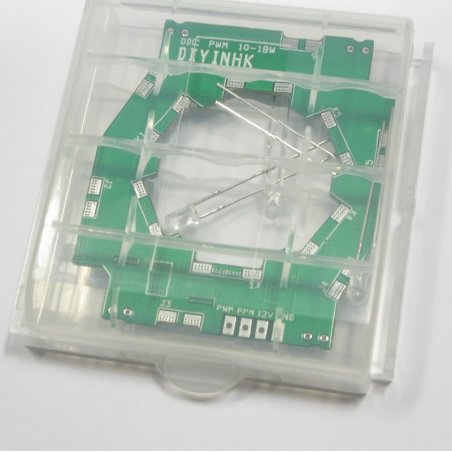  
PWM speed control repair/upgrade PCB for Laing 10-18W DDC pump w/LED SMD soldered MCP355
This PCB can be used in black/purple/blue rotor DDC pump with original or 3rd party top.

Four layer

PCB, highest thermal dissipation(triple cost than general two layer PCB)

Promotion: Buy 2 Get USD10 OFF! 



Attention: Do not try to extend the original enameled copper wire in the DDC pump with your own wire! the unknown backemf added by the extended wire can damage the new PCB! Simply replace the original pcb with our PCB and it can work immediately. If the user do not extend the wire, there is no way connect to the wrong soldering pad, the length of the original wire will not allow this to happen.

This is the NEW repair/upgrade PCB with PWM speed control for all Laing 10-18W DDC pump for electronic diyer. All SMT component is already soldered onto the PCB. Each board is tested before ship.
Diyer only need to solder 12 copper wire connection in correct orientation(double check correct orientation and no short circuit before connect power) and your pump work immediately. A video installation guide is available in youtube.
*New version is preinstalled with 4 blue LED(SMT) on separate circuit in the same PCB and a new PC compatible RPM and PWM speed control circuit is added.
Features:

1)This PCB is manufactured using the expensive 4 layer technology. It is designed for directly replacement of all version DDC including DDC1/DDC2 with the black, purple or blue rotor.
2)This PWM PCB uses the latest DDC3 chipset and it is silent and much quiet than our reowned TOSHIBA TB6588FG PCB.
3)The PCB is running at full speed by default if no PWM signal is connected. The speed can also be controlled using the normal 4 pin Fan header in the computer.

4) The housing of all DDC pump has four holes already inside, this modding utilize this holes and the light from LED is emitted when used with transparent aftermarket top for extreme visual enjoyment.
The Package includes:
1) DDC repair/upgrade PWM speed controllable PCB(with all SMT component soldered)
2) SMT LED is preinstalled on the latest version of PCB.

Customers who bought this product also bought: